Vikki Layton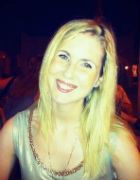 Vikki Layton - WA / C / WD
Netball History:
Vikki enjoyed netball at school and has been playing at league level for 8 years.
So, why netball?
"I love how netball brings a team of people together. You cannot win a game by yourself, everyone must be working together and enjoying what they are doing as a team. I have met some of my closest friends through netball, and it really does create bonds and friendships, and it is so much fun! It is fantastic exercise and especially on match days when you have lots of adrenaline running around. Through training and matches it can make you achieve physical goals you didn't think you could reach and I feel I have gone from strength to strength with each season."
Titbits:
Vikki joined Olveston Netball Club in 2014 and was captain of the second team in 2017 and 2018. She primarily plays WD, a position she had not played regularly before she joined the club, but now absolutely loves. Vikki likes to run and do pilates outside of training, but says netball really does provide a whole new level of fitness that she can't do without now. Vikki has won 'Most Improved Player' twice and Club Person of the Year in 2017. She says the adrenaline and excitement of match days and the team winning is amazing and she will keep playing and being a part of the club for as long as she can. Vikki is about to go off and have her first baby, but will return! Vikki says Olveston is the best club she has played for, and loves it even when playing in the cold and wet weather!