Nicole Morgan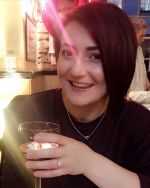 Nicole Morgan - WD / WA
Netball History: Nicole started playing netball at school, and at around 15/16 years old was selected into a club for south Gloucestershire. She has loved the game ever since.
So why Netball: It's her passion and Nicole absolutely loves playing! It was her favourite thing to do at school. She loves being in a team where you can have a laugh and have fun while playing. It also keeps her motivated to keep fit and is always excited when heading on court.
Titbits: Nicole likes going out for food and drinks and has a love for shopping. She also loves spending time with friends and family, as is very important to her. Nicole is a massive Bristol Rovers fan and when ONC's games don't clash, she always goes down to watch them. Nicole is one of the newest members of ONC and is, she says "delighted to be part of the club :)"