Nadine Nunn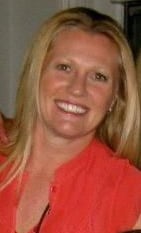 GD / GK - Nadine Nunn
Netball History:
Nadine played netball through school.
So Why Netball?
Netball helps keep Nadine fit. She enjoys the social aspect and says "we have some great socials including weekends away. I've met some great life long friends through netball".
Titbits:
Since joining Olveston in 2010, Nadine gained her Umpire Beginner Award and Coaching Level 1. She has coached at junior school and umpired in many junior matches and tournaments. She says she has very much enjoyed being part of the gradual rise from B2N up through the divisions of the Avon Netball League. Fun is one of the things on the top of Nadine's "to-do" list, is always smiling and puts her all into every game ... she is a very valued member of the club.