Kayleigh Tanner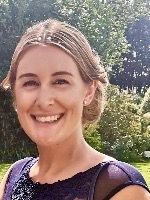 Kayleigh Tanner - GK
Netball history: Kayleigh starting playing netball at school before she turned to athletics. She then had her boys and joined a Back to Netball club before she plucked up the courage to try out for Chipping Sodbury. When she became more confident she joined a team closer to home and found Wotton Wunders where she played for 3 years She then wanted a new challenge to see if she could make it higher up in the league and found Olveston.
So why netball? Kayleigh is a mum to 2 active boys and works full time as a PE teacher for a special needs school, so life is pretty busy. She wanted to find something to enjoy for herself and be something other than Mum. Kayleigh is very competitive, loves playing netball and being part of a team, and loves the thrill of a match!
Titbits: Kayleigh and her boys love spending time exploring wales and love to be outdoors on their bikes.